Organization of the allocation of places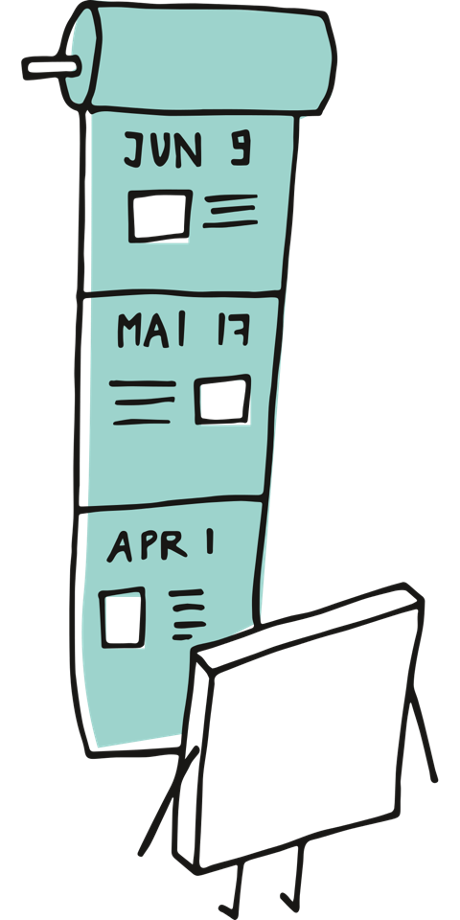 Students should not unnecessarily come to the campus for a course and then stand in front of an already full lecture hall or seminar room. We therefore recommend that the available places are allocated in advance. In this way, you can provide the students with an important planning tool, as they must be able to coordinate this for themselves, even over several courses.
With ILIAS you can either divide the students into cohorts which are then assigned different attendance times or you can implement a booking system for the available places and individual attendance dates.
Besides the allocation of places on site, contact tracking is also required. KONKIT is available on site for this purpose. A system that works with student and employee ID cards as well as a possibility of recording via smartphone and QR code. More information is available at https://www.kon.kit.edu.
Classification into cohorts
The ILIAS object "Groups" can be used to divide students into cohorts. Either you assign all students to a group yourself or you allow the students to select a group. You can restrict the number of groups that can be selected per student. You can then provide the respective dates or special documents in the individual groups.
Suitable if you want to work with fixed groups in class (possibly also during the work phases) or if you want to ensure that each student has the opportunity to attend the same number of class sessions.
Group areas in ILIAS can also be used for further group work and supervision.
The list of group members can be exported for on-site control.
Instructions: Allocation of places with ILIAS groups
Individual allocation of places for appointments
The ILIAS object "Sessions" allows you to book limited available seats for individual appointments. It is possible to realize a registration and cancellation with a waiting list for replacements. The allocation is made according to the order of booking. Therefore, not all appointments should be released for booking at once to achieve a fairer distribution.
Number of places per appointment can be determined
"Free" registration or with confirmation by teachers
Waiting lists with/without moving up possible
Teachers can export the list of registrations
In addition to the possibilities of organising via ILIAS, decentralised tools such as the WiWi portal can of course also be used.