For teachers: The MOOC "Leading Perspectives"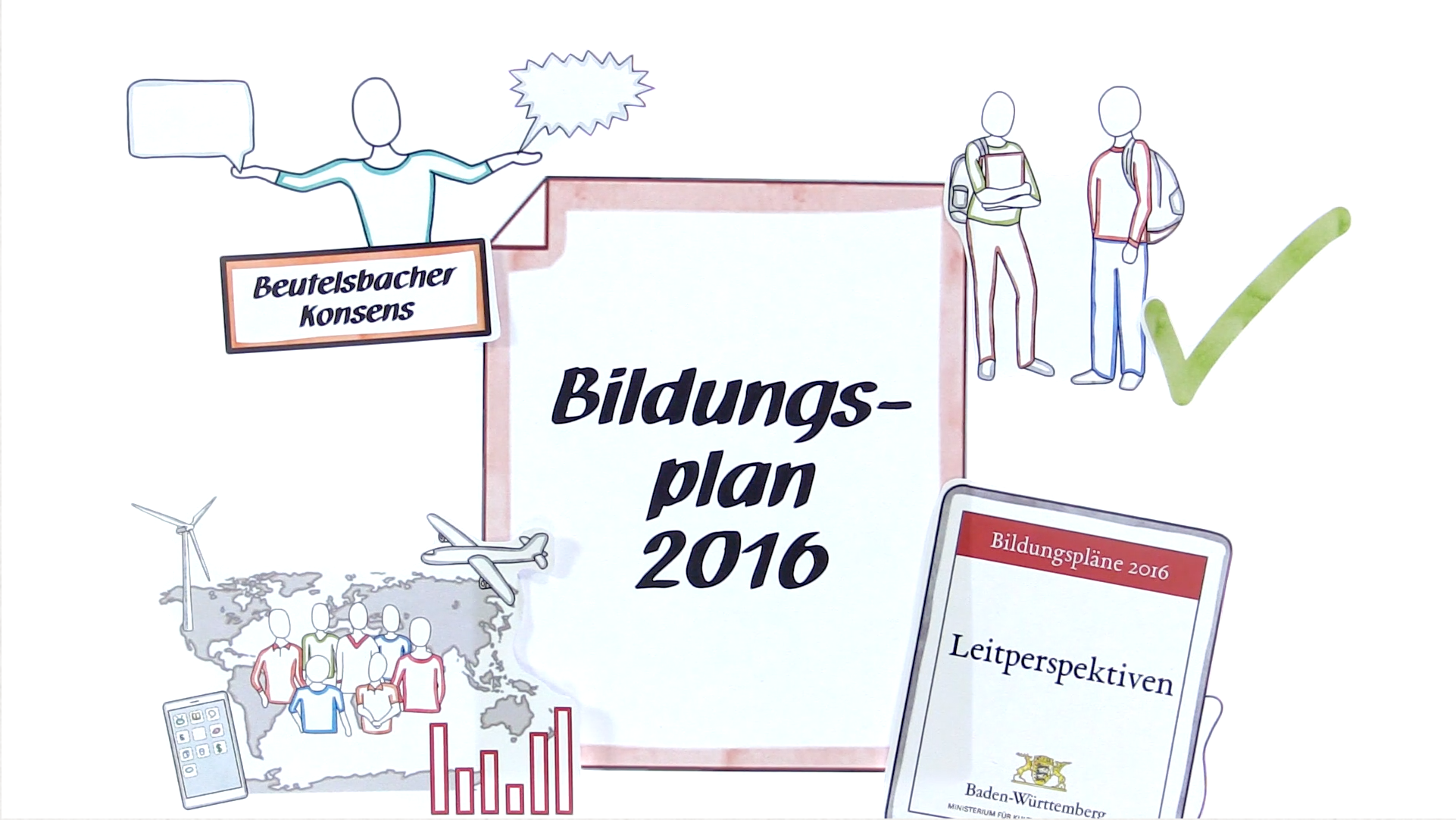 On behalf of the Ministry of Education and Cultural Affairs of Baden-Württemberg, the ZML developed a Massive Open Online Course (MOOC) as a central further education offer for the guiding perspectives of the new education plans 2016.
The online-based format allows for flexible familiarization through videos, quizzes, tasks and discussions in forums moderated by representatives of the Ministry of Culture and the ZML. The MOOC "Leitperspektiven Bildungspläne 2016" started in summer 2016.
The background for the establishment of the MOOC was the further developed education plan for the general education schools of the state of Baden-Württemberg, which the Ministry of Culture, Youth and Sports put into effect for the school year 2016/17. Part of this plan are six cross-curricular guiding perspectives derived from the general educational and upbringing goals. The general guiding principles include education for sustainable development, education for tolerance and acceptance of diversity, prevention and health promotion. The topic-specific key perspectives include vocational orientation, media education and consumer education. All the key perspectives are to be integrated into each school subject.
Target group
Trainee teachers and teachers in Baden-Württemberg. The course is also open to other interested parties.
Objective
The course offers suggestions on how to use your own mobile device to prepare and design lessons.
Course structure
The course consists of eight chapters.
Chapter 1 - Introduction
Chapter 2 - The camera is always there
Chapter 3 - The Smartphone as a Universal Talent
Chapter 4 - Copyright and data protection
Chapter 5 - Supporting the classroom
Chapter 6 - Useful Apps for your teaching
Chapter 7 - Integration into the school infrastructure
Chapter 8 - The best for last?
Date
This MOOC is currently not taking place. Current dates will be announced here.
Further Information