In seminars and meetings, more flexibility, freedom of movement and a change between lecture, discussion, whiteboard and blackboard is necessary. Seminar and meeting rooms usually do not have their own microphones and cannot be equipped centrally. There would be a high risk of the equipment being stolen or damaged. Therefore there are recommendations for an own procurement and implementation with tested hardware as well as the identical hardware as a case for lending.
In addition to your laptop, the setup consists of a tripod, a tracking camera that can record a 300° area, a wireless microphone set with up to two microphones and the necessary connection cables. Everything together weighs less than 3kg and is easily transportable. Depending on the equipment, the costs for a set range from 500 to 750 €. Depending on the existing speakers in the room or the volume of the speaker of your laptop, another speaker is added.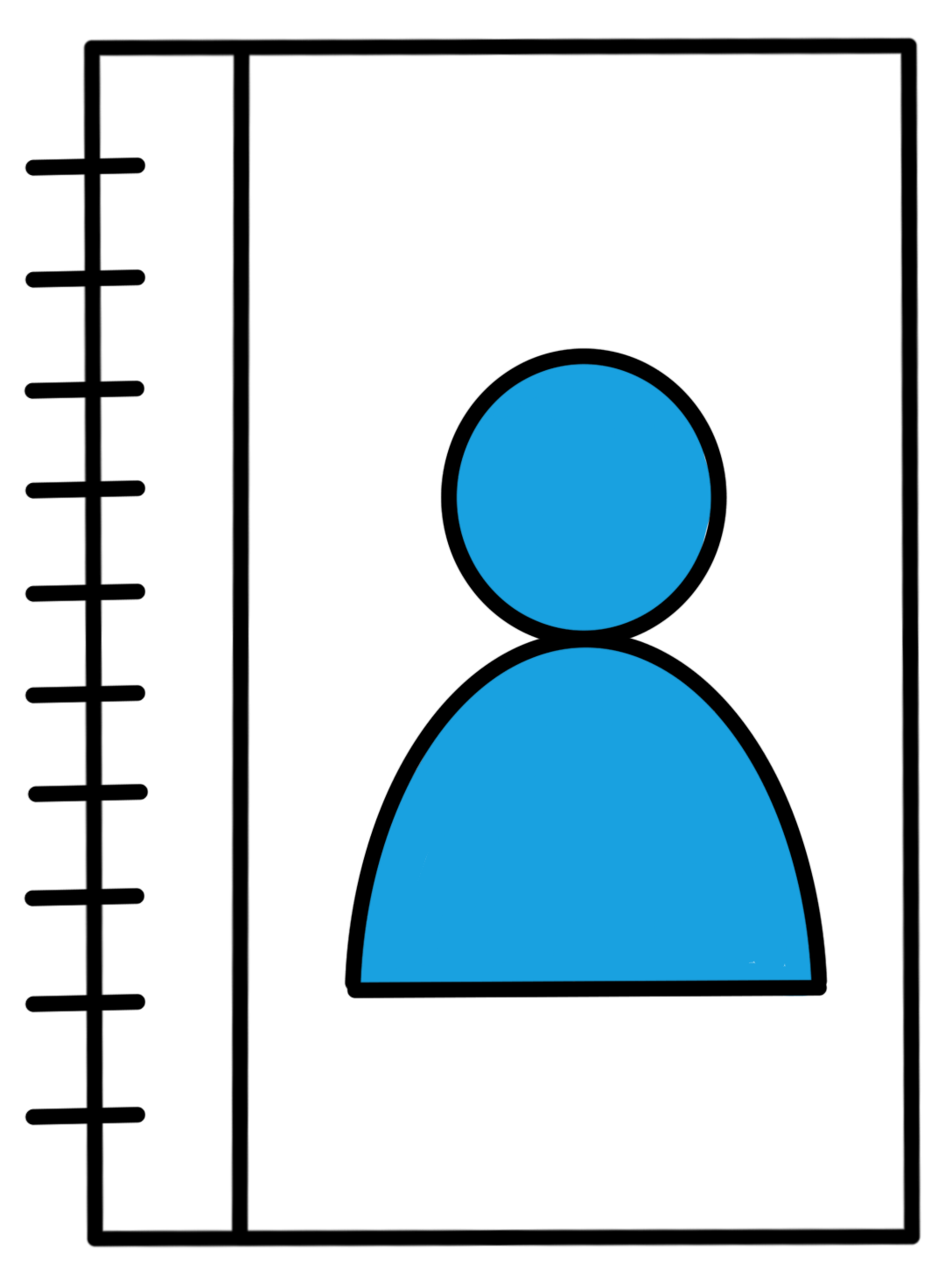 Contact persons at the ZML
Andreas Sexauer
Phone: +49 721 608-48215
E-mail: andreas.sexauer∂kit.edu
Dr. Carolin Henken
Phone: +49 721-608-48204
E-mail: carolin.henken∂kit.edu
Participants via Internet can activate their own camera and sound. You can also use the set's camera to make those present on site visible and audible in the livestream. In any case, you should make this voluntary for both sides. In the seminar or meeting room, you should provide the opportunity to sit specifically outside the camera image.
Wired Internet access is recommended. Wired Internet access is usually provided via LTA.
Case solution for lending
Rent a case and get started. Whether it's a hybrid institute seminar or a hybrid meeting - the cases contain everything you need so that, with just a few simple steps, you can use your laptop to equally involve people on site and participants connected via MS Teams or Zoom.
Zoom Rooms for Hybrid Events
At KIT, a Zoom Rooms installation is available in the seminar rooms Forum A and B, building 30.95 (Audimax, occupancy schedule) and in room 145/146, building 50.41 (AVG, occupancy schedule). Zoom meetings can be held directly from the room without the need for hardware. The room is booked as usual via the teaching room allocation.
This video gives a short introduction.
Necessary hardware
Camera

1x Obsbot Tiny Webcam ca 220€
1x tripod, working height ca. 150cm, ca 50-100€
1x connection cable ca. 3m, ca 20€: either connection cable, USB type C to USB type C, (USB 2.0 standard is sufficient) or with USB-A plug on one side

Sound

1x Hollyland Lark 150 duo radio microphone (1receiver, 2 transmitters), approx. 250€, includes audio cable for connection to PC
1x audio jack Y adapter cable stereo
3,5mm jack plug to 2X 3,5mm jack socket (headphone and microphone to 1x jack connector), ca. 10€ or better for connection via USB,USB sound card, ca. 15€
1x prepared, halved sponge for the throwing microphone

Mostly available

1x laptop for videoconference with MS Teams or Zoom client activated
1x connection to existing projection (usually via HDMI)
1x sound output in the seminar room, loudspeakers in the room or powerful portable loudspeakers in addition, built-in loudspeakers in the laptop are not sufficient.
1x optional 2-client (e.g. iPad) in the video conference as control monitor
Other options
Especially for Apple users: There is a new mode on Mac where an iPhone can be used as a webcam. Our colleague Andreas Sexauer explains in this video on Youtube what this means for hybrid teaching including the integrated visualizer.
Instead of a sponge, a 3D printed cube can also be used as a throwing microphone. This can be printed with PLA or soft TPU and should fit many clip-on microphones. You can learn more in this Youtube video.
Tips for getting started
Less is more. It does not need much technology, on the contrary more technology does not make it better, but only more complicated.

Almost everything is already available. The suitcase solution for lending at the KIT library and laptop are sufficient. On site a projection, network connection and loudspeaker system are enough. The rest is done by MS teams.

Rethinking, the cloud does the media technology. In the past, we would have needed video mixers, etc., but not anymore. A tech laptop projects the MS Teams session, gets a tracking camera as input for the image and sound from the microphones on site.

BYOD. Anyone who wants to present something does so from their own end device via sharing in MS Teams regardless of whether on site or remotely. On site, the video camera, microphone and loudspeaker remain switched off on the own end device, because this is already seamlessly taken over by the technology laptop, without having to change anything in between.

One projection is sufficient. On this, the slides and the remote participants as well as requests to speak or chat messages are already arranged by MS teams. The moderator keeps an eye on this. When the presentation release is finished, the view automatically switches to the gallery view for the discussion phase.

Playing the ball from the sidelines. After the presentation, do not stand stubbornly in front, but move to the side of the auditorium. From there, the gallery view on the screen and people on the spot are equally in view to discuss with both.