Students can choose the contents of the bridge course individually according to their previous knowledge. During the course of the project, a moderated forum also provided support in selecting the contents and offered space for questions.
In cooperation with lecturers from geophysical institutes of other German universities, a collection of digital teaching and learning aids has been established, which contains lecture notes, illustrations, interactive exercises and online teaching material and can be used in future for online modules and other courses.
This collection is intended to initiate a long-term networking of geophysical courses of study in Germany. In addition, a selection of the instructional videos was also made available via public channels such as YouTube, thus increasing the visibility of the "minor subject" geophysics in the general public.
The Ministry of Science, Research and the Arts supported the project from the Structural Fund "Small Subjects" in Baden-Württemberg from 2016 to the end of 2018 with around 247,000 euros.
State initiative "Small subjects"
This initiative of the state of Baden-Württemberg supports measures that secure and sustainably strengthen the scientific skills of the "small disciplines" in the long term. "Small subjects" are courses of study that only have a few chairs. In Germany, 16 courses of study in geophysics are offered. Among them is the study program at KIT under the direction of Prof. Andreas Rietbrock and Prof. Thomas Bohlen. (Student advisory service: Dr. Ellen Gottschämmer)
Impressions from the project
Making of Slideshow
The project team
OER repository Baden-Württemberg
(Photo element above: Markus Breig, KIT)
Contact person
Sarah Holstein
Phone: +49 721 608-48219
e-mail:sarah.holstein∂kit.edu
Further links

The project as interactive infographics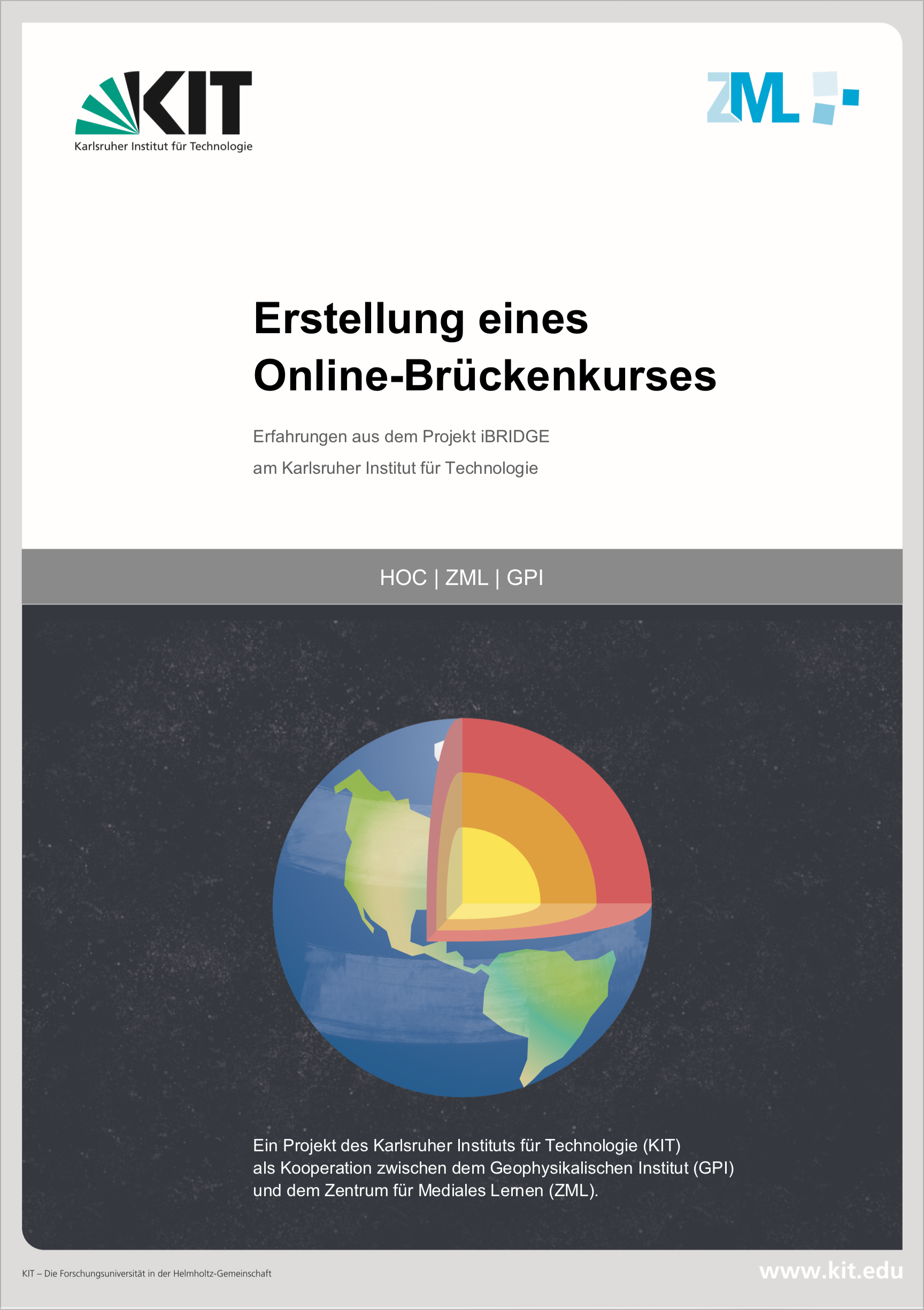 Documentation: Creation of an online bridge course