We at the Center for Technology-Enhanced Learning are committed to the continuous and systematic development of media use in teaching in order to actively shape the future of teaching at KIT. Together with you, we want to advance digitization in teaching and in the communication of science at KIT. Please contact us for further information on our range of services or for advice on your individual project.
Center for Technology-Enhanced Learning
Science Camp Geothermal Energy
How can geothermal heat be converted into electricity? Why is it warm in the depths? At our Science Camp Geothermics in the last week of the summer holidays from 6 to 10 September, young people (12 to 15 years old) will learn everything about geothermal energy.
More Information
New pages on hybrid teaching
The aim of hybrid teaching is to be able to offer as much face-to-face teaching as possible, especially in the introductory phase of studies, taking into account current conditions. We offer numerous support measures to make hybrid teaching possible. The following pages will help you to select and implement the format that is right for you.
More Information
AMALEA: An online course on machine learning
Those who want to learn more about machine learning can use the Massive Open Online Course (MOOC) to learn both introductory knowledge and more in-depth content. The AMALEA course is structured in such a way that participants can work through the content individually in different depths. The course will be part of this year's KIT Science Week.
Stay up to date on...
Our newsletter, which we send out three times a year, and the ZML account on Twitter keep you informed about the latest developments in digital teaching, and we also report on our own services and events.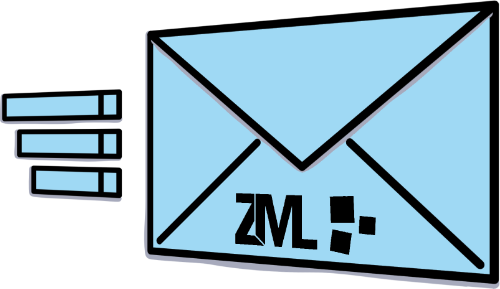 Digital People Interviews
In our Digital People Interviews, we introduce you to people who have immersed themselves in the digital world and are helping to shape it through new structures, through their teaching or innovation(s).
Prof. Dr.-Ing. Eric Sax
Episode 12: Prof. Dr.-Ing. Eric Sax

In the twelfth episode, Eric Sax answers our questions. He heads the Institute for Information Processing Technology (ITIV) and is director at the Research Center for Computer Science in the field of ESS. He is also a KIT expert on autonomous driving.

To the interview (in German)
Dr. Alexander Haas

Episode 11: Dr. Alexander Haas
In the eleventh episode, Dr. Alexander Haas answers our questions. He heads the Digital Office at KIT, which supports KIT in its digitization efforts. In addition, the Digital Office advises and supports the management level in shaping digitization.

To the interview (in German)
Ass. jur. Marina Bitmann

Episode 10: Ass. jur. Marina Bitmann
In the tenth episode Marina Bitmann answers our questions. She has been the data protection officer at KIT since 2013. Her task is to support KIT in the implementation of the State Data Protection Act and other legal provisions on data protection.

To the interview (in German)