We at the Center for Technology-Enhanced Learning (ZML) are committed to the continuous and systematic development of media use in teaching in order to actively shape the future of teaching at KIT. Together with you, we want to advance digitization in teaching and in the communication of science at KIT. Please contact us for further information on our range of services or for advice on your individual project.
Center for Technology-Enhanced Learning
Student assistant wanted!
You have a good feeling for language and like to write texts? Do you like to contribute your own ideas by pushing pixels, bending paths or cutting frames? Then you are exactly the reinforcement we are looking for in our public relations team!
To the Job-Posting
Zoom Rooms for Hybrid Events
In the seminar room Forum A and B, Geb 30.95 (Audimax) a Zoom-Rooms installation is available. This allows Zoom meetings to be held directly from the room without the need for hardware. The room can be booked as usual via the teaching room allocation (allocation plan). In the following video Andreas Sexauer gives a short introduction.
More Information
PePP: Exchange on digital testing
In order to strengthen the exchange around the topic of "digital exams", the joint project "Partnership for Innovative E-Exams (PePP)" invited to the network meeting in Karlsruhe. At the transfer event on October 11, the main focus was on sustainably expanding the perspectives of digital examinations, jointly exploring their opportunities, and creating spaces for cross-university exchange in the process.
Stay up to date on...
Our newsletter, which we send out three times a year, and the ZML account on Twitter keep you informed about the latest developments in digital teaching, and we also report on our own services and events.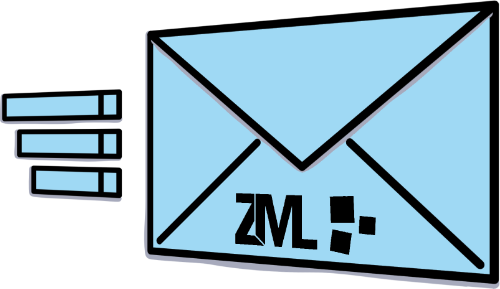 Digital People Interviews
In our Digital People Interviews, we introduce you to people who have immersed themselves in the digital world and are helping to shape it through new structures, through their teaching or innovation(s).
To the interview overview (German)
Jun.-Prof. Dr. Ingo Wagner

Episode 16:
Since 2018, Jun.-Prof. Dr. Ingo Wagner has been working as a junior professor at the Karlsruhe Institute of Technology (KIT) and heads the department "Interdisciplinary Didactics of STEM Subjects and Sports".
To the interview
Prof. Dr. Jürgen Becker

Episode 15:
Prof. Dr.-Ing. Dr.h.c. Jürgen Becker is head of the Institute for Information Processing Technology (ITIV) and director in the Embedded Systems and Sensors Engineering (ESS) division at the Research Center for Information Technology (FZI). At KIT, he heads the research area "Embedded Electronic Systems".
To the interview
Dr. Matthias Bandtel

Episode 14: Dr. Matthias Bandtel
In the fourteenth episode of Digital People, Matthias Bandtel answers our questions. He is the managing director of the Hochschulnetzwerk Digitalisierung der Lehre Baden-Württemberg (HND-BW)
To the interview